News
Kautex Maschinenbau opens new customer service center in Berlin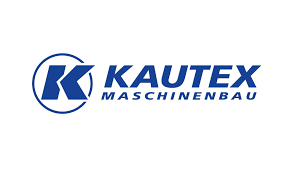 Kautex Maschinenbau has opened a new customer service center in Kleinmachnow near Berlin. With around 500 m2 of space for sales, service, workshops and a spare parts warehouse, the leading manufacturer of extrusion blow molding machines is now also present in the east of Germany.
The investment in the new site is a further step as part of the service strategy, by which Kautex continues to improve its proximity to its customers and further expand its range of services and consulting products.
Service, training, retrofitting
"Our customers benefit from the new site thanks to faster reaction times, an extended range of customer service offerings and intensive personal consulting on site," says Marco Stühmeier, who is responsible for managing the new customer service center. Stühmeier was previously the production manager for extrusion blow molding machines at Uniloy Milacron Germany / B&W and has extensive experience in Berlin. Thilo Schmidt, head of global service at Kautex Maschinenbau, is delighted about the opening of the new customer center. "The Berlin site is a further strategic step to build on and expand our customer base and the service business for packaging machines," says Schmidt and adds: "In Berlin, we offer customer training, extensive service relating to machine maintenance and consulting on modernizing machines through retrofitting – not only for Kautex machines."
Five-person expert team
The new, five-person team at the customer center consists of experts from the fields of spare parts sales, field service, start-up and machinery sales. Besides Marco Stühmeier, Karola Hepfner, who joined Kautex Maschinenbau as a sales manager for the packaging department at the beginning of the year, also possesses extensive experience in the field of extrusion blow molding.
Individual employees at the new Kautex site have up to 30 years' experience with
blow molding machines for the packaging sector. The range of services and consulting is not limited to Kautex machines, but also comprises extrusion blow molding systems from other manufacturers and virtually forgotten companies such as Fischer W-Müller, Voith and SIG-Blowtec. The new customer center is therefore not only the first port of call when it comes to service for Kautex customers, but also for anyone who has packaging machines from other manufacturers.
About Kautex Maschinenbau
Eight decades shaped by innovative strength and services for its customers make Kautex Maschinenbau a globally leading provider within blow molding technology today. The company's international customers include automobile firms and suppliers, as well as companies from the packaging industry. They all rely on the expertise of a brand that represents quality and reliability. With 410 employees in Germany and a further 140 employees worldwide, the company generated 110 million Euros in sales in 2015. In addition to its headquarters in Bonn and regional offices in the USA, Russia, China, Italy and India, Kautex Maschinenbau maintains a comprehensive global network of service and distribution offices.
You can find more information about the company and products at